Shows, Plays, Dance or other Public Events,
These could be videorecorded at no cost to yourself. You may be able to use the discs to raise funds.
We charge a fixed fee of, typically, £250, though this depends on the nature of your event, and then £3 per D.V.D. or £5 per BluRay disc.
You decide how much to charge your customers per disc either to break even or raise funds.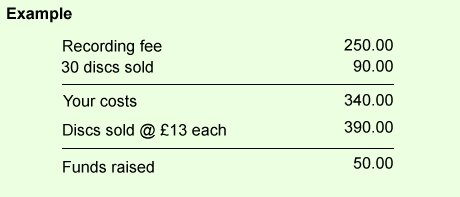 Obviously, the more copies sold, the smaller our fees are as a proportion of the total and more funds you raise.